A bit of a lag in posting over the last few days, partly due to a slight lack of motivation combined with me receiving It's a Brad Brad World on my hard drive from a friend. You may remember Brad Goreski as Style Director for the Rachel Zoe brand, also appearing in the Rachel Zoe Project. Well I got a little bit hooked on his show and watched it back to back over two days. In the show not only do you get to know him and his partner, you also get to see their amazing Hollywood Hills home and some outrageous fashion from Brad himself.
See more of Brad's home over at papermag
His sense of style has also taken on a life of his own. In the series he laments that he is perhaps more famous for his personal style than his actual styling work.
Fashionindie.com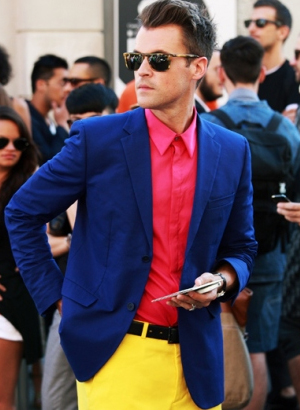 meetsobsession.com
hauteandthecity
Brad's style aside, he is responsible for this amazing look on Jessica Alba
So if you liked the Rachel Zoe project I think you will thoroughly enjoy Brad's show too!